Top 4 Natural Remedies for Migraine Relief 
**This post contains affiliate links. The Migraine Nurse LLC makes a small percentage from qualified purchases through the links or codes provided. Thank you!***
Have you ever wondered how to get relief from a migraine attack WITHOUT using medications?!
Natural remedies for migraine relief are a great tool to use to avoid things like rebound headaches, medication overuse headache, or many other side effects of medication.
And the best part is, they actually work!
Top 4 Natural Remedies for Migraine Relief
1. Cefaly - A Neuromodulator Device for Migraine Relief and Prevention
Cefaly is a neuromodulator device that can be used for migraine relief and prevention. It works by stimulating the trigeminal nerve which is directly involved in the pain process during a migraine attack. By stimulating the trigeminal nerve with the Cefaly device, it has been shown to decrease the frequency and intensity of migraine attack.
The Cefaly device is super easy to use. You simply apply an electrode to your forehead and then place the Cefaly on top. For migraine relief, you press once, it blinks blue, and this session lasts one hour. For migraine prevention, you press twice, it blinks purple, and this session lasts about 20 minutes. During the session, it feels like your head is getting a massage! You can even customize the intensity during the session! (click here to read my full review)
Click here to purchase Cefaly and use code TheMigraineNurse for 15% off the Cefaly Device (Plus this discount code can be combined with other sitewide promos!)
2. Ginger for Migraine Relief
***Always check with your doctor before trying any new supplements. It is not recommended to take ginger if you are on any blood thinners or have a bleeding disorder.
Ginger has been used since ancient times for nausea and pain relief due to its strong antiinflammatory and antihistamine properties. Ginger can even be used for migraine relief or daily as a preventative. In a recent study, it was found that Ginger worked as well as Imitrex (sumatriptan) for migraine relief. Imitrex is a Triptan medication commonly prescribed for migraine relief, so for Ginger to work just as well, is very promising for your own migraine journey!
The recommended dose for ginger for migraine relief is 500-1000mg (no matter the form) at the first sign of a migraine. In a single day, do not take more than 4000mg.
Some recommended migraine friendly ginger options are:
3. Peppermint Essential Oils for Migraine Relief
Essential oils can be another great all natural tool for migraine relief. One of the easiest way to maximize essential oils is to use either in a diffuser or as a roll on. Roll on is great for the on the go and can even be applied directly to your skin and/or inhaled for some extra relief.
Peppermint has been shown to decrease inflammation, decrease nausea, and even provide pain relief. One of my favorite peppermint oil roll on is made by Ruhe. It is super compact, making it easy for on the go. You can apply to your temples for pain relief or the back of your neck for tension relief. Plus, you can take a few deep breathes and have nausea relief.
Shop Ruhe Essential Oil Roll on and apply code THEMIGRAINENURSE15 15% off
4. Soothie Hoodie Ice Cap for Migraine Relief
Using cold therapy for migraine and headache relief has been around for hundreds of years! One of my favorite ways to use cold therapy is by using Soothie Hoodie. Soothie Hoodie is a migraine and headache relief gel ice cap. It has full head coverage and has 33% more ice packs than the leading brand! And the best part, it stays cold for over an hour!
In a recent study, it was found that by applying a gel cap (similar to the Soothie Hoodie) at the first sign of a headache, the pain of the headache was reduced significantly.
Basically when you use ice or cold therapy for migraine relief, it offers a great distraction. Your brain is no longer saying "ow that hurts" it is saying "oh that's cold!"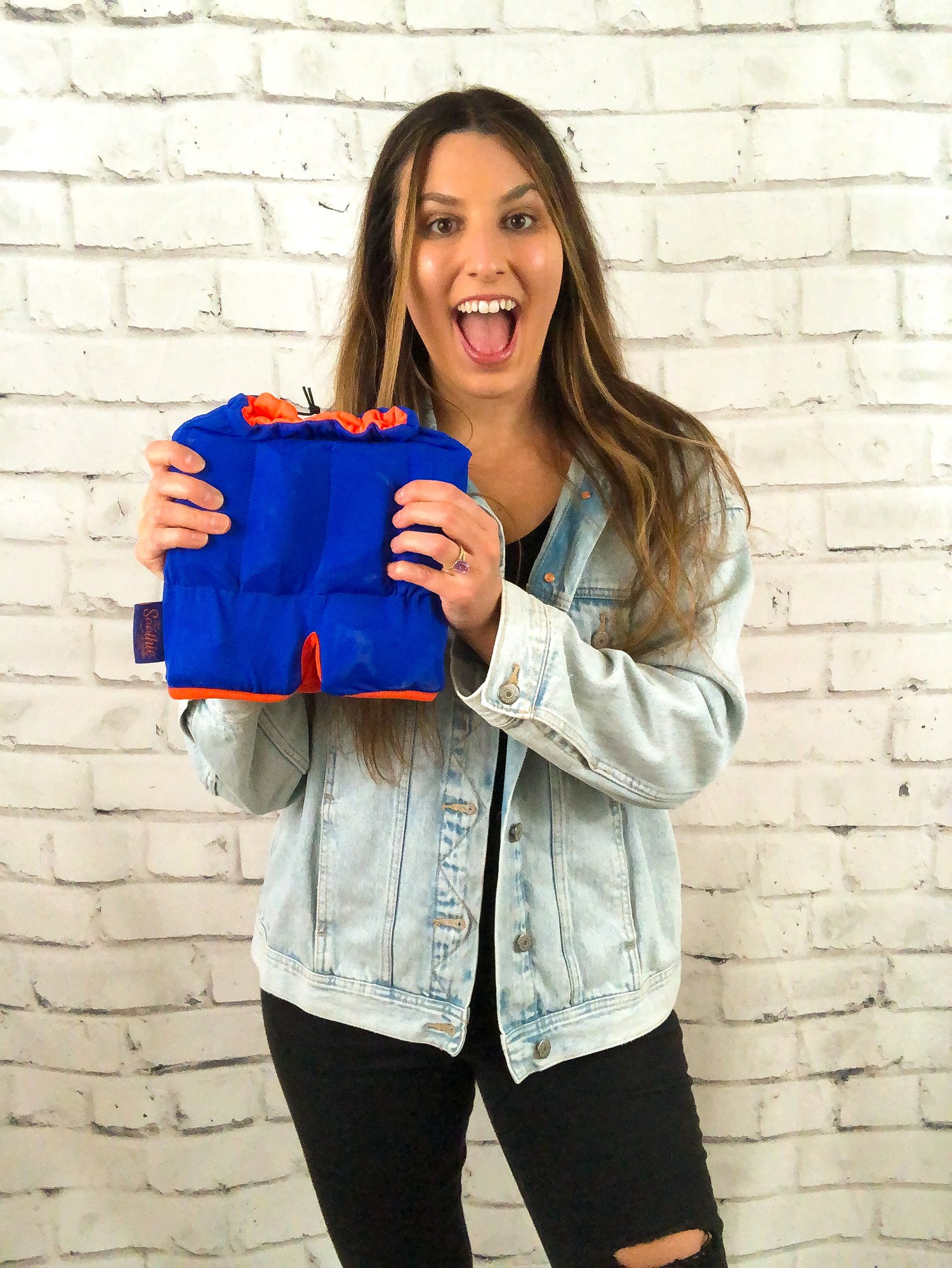 You can purchase The Soothie Hoodie on Amazon, (discount applied through link)